News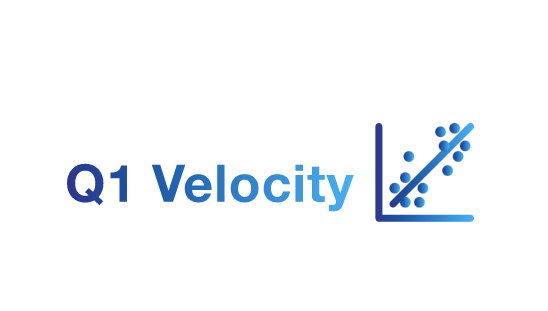 Q1 Velocity Targets AI Startups with New Venture Fund
(NEW YORK)–AI Venturetech is pleased to spotlight Q1 Velocity, a venture capital firm located in Southern California, that focuses on pre-Seed and Seed funding for artificial intelligence (AI) companies.
The company was founded by a team of experienced investors with a deep understanding of the AI and SaaS markets.
Q1 Velocity fund will look to invest in Pre-seed and Seed round companies that are developing innovative AI-based solutions. The firm is particularly interested in companies that are developing AI First, AI as a Service, and AI as a Solution for SaaS and IoT sectors with singular and dual-use cases.
Paul Anthony Claxton, the Founder of Q1 Velocity commented, "Q1 Velocity is very excited to develop its new Pre-seed venture fund targeting Artificial Intelligence startups. In our projection, the investment outlook for AI looks to remain strong for the coming years and we look to position Q1 Velocity as a venture leader within this sector."
Mr. Claxton recently endorsed the book AI Startup Strategy: A Blueprint to Building Successful Artificial Intelligence Products from Inception to Exit, by Dr. Adhiguna Mahendra, which provides exclusive access to the secrets to building an enterprise AI start-up from idea to exit.
In 2022, venture capitalists invested a record $22.8 billion in AI startups, according to a report by CB Insights. This was a 27% increase from the previous year. The report also found that the number of AI deals increased by 22% in 2022.
The growth of AI venture capital investment is being driven by a number of factors, including:
– The increasing maturity of AI technology. AI is no longer a nascent technology. It is now being used in a wide variety of industries, and its capabilities are constantly improving.
– The growing demand for AI products and services. As AI technology becomes more mature, the demand for AI products and services is also increasing. This is creating new opportunities for AI startups.
The outlook for AI venture capital investments in the coming years is very positive. As AI technology continues to mature and the demand for AI products and services continues to grow, venture capitalists are likely to continue to invest heavily in AI startups.
About Q1 Velocity

Q1 Velocity is a venture capital firm that invests in Pre-Seed and Seed rounds in artificial intelligence (AI) AI First, AI as a Service and AI as a Solution for Internet of Things and SaaS companies. The firm was founded January 2023 by Paul Anthony Claxton and Alexsander Akpata, who have over 20 years of experience in the venture capital industry. www.q1velocity.com
LinkedIn: https://www.linkedin.com/company/q1-velocity-venture-capital/
About Next Realm AI
Next Realm AI is a New York based research lab and consulting firm focused on commercial development of next generation technologies such as artificial intelligence, data analytics, quantum computing, and cybersecurity. www.nextrealm.ai
Forward-Looking Statements
This document contains certain statements that may be deemed "forward-looking" statements. Forward looking statements are statements that are not historical facts and are generally, but not always, identified by the words "expects", "plans", "anticipates", "believes", "intends", "estimates", "projects", "potential" and similar expressions, or that events or conditions "will", "would", "may", "could" or "should" occur. Although the Company believes the expectations expressed in such forward-looking statements are based on reasonable assumptions, such statements are not guarantees of future performance and actual results may differ materially from those in forward looking statements. Forward looking statements are based on the beliefs, estimates and opinions of the Company's management on the date the statements are made. Except as required by law, the Company undertakes no obligation to update these forward-looking statements in the event that management's beliefs, estimates or opinions, or other factors, should change.
CONTACT:
Q1 Velocity
Phone: 763.307.4269
Email: info@q1velocity.com
Disclaimer:
No information provided on this website shall constitute an offer to sell or a solicitation of an offer to make an investment in any securities, but rather is for informational purposes only.
Content contained herein includes facts, views, opinions and recommendations of individuals and organizations deemed of interest. AI Venturetech, Inc. does not guarantee the accuracy, completeness or timeliness of, or otherwise endorse these views, opinions or recommendations, or give investment advice. AI Venturetech, its affiliates, or directors, may or may not hold a position in the above security from time to time, and investors are encouraged to consider this as a possible conflict of interest when reviewing this information. In Compliance with SEC Rule 17B AI Venturetech was not compensated for this media alert.
INVESTORS ARE HIGHLY ENCOURAGED TO CONSULT WITH A FINANCIAL ADVISOR BEFORE MAKING ANY AND ALL INVESTMENT DECISIONS.