IBM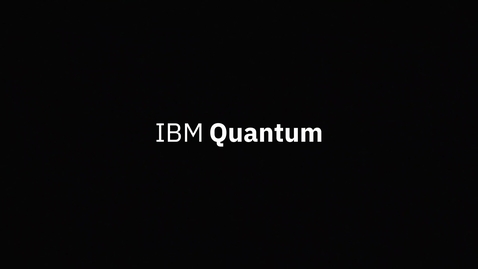 IBM Quantum Computer Could Have Real-World Applications Within Two Years
(NEW YORK)–A new experiment by IBM researchers suggests that quantum computers could soon outperform classical digital computers at practical tasks in the next two years.
The experiment, which was published in the journal Nature, involved simulating the behavior of a magnetic material on IBM's Eagle quantum processor. The researchers were able to work around quantum noise, the main obstacle for this technology because it introduces errors in calculations, to get reliable results.
"Our error-mitigating techniques enabled us to do quantum calculation at a scale where classical computers will struggle," said Katie Pizzolato, who heads IBM's quantum theory group in Yorktown Heights, New York.
While there are still some challenges to overcome before quantum computers can be widely used, the progress that IBM and other teams have made in recent years is very encouraging. It is likely that we will see quantum computers start to have a significant impact on our lives in the next few years.
Tom Bustamante, the Founder & CEO of Next Realm AI commented, "This is a major milestone for IBM Quantum research, as it suggests that the technology is nearing the point where it can be used for real-world applications. The ability to simulate the behavior of a magnetic material is a significant achievement, and it opens up the possibility of using quantum computers to solve a wide range of other problems in materials science, chemistry, and physics. I'm excited to see what IBM Quantum researchers will achieve next."
Here are some of the potential applications of quantum computers:
Drug discovery: Quantum computers could be used to simulate the behavior of molecules, which could help to identify new drugs and treatments.
Materials science: Quantum computers could be used to design new materials with specific properties, such as strength, conductivity, or reflectivity.
Finance: Quantum computers could be used to model financial markets and make more accurate predictions.
Artificial intelligence: Quantum computers could be used to train artificial intelligence models that are more powerful and efficient than current models.
These are just a few of the potential applications of quantum computers. As the technology continues to develop, we can expect to see even more applications emerge.
About IBM Quantum
IBM Quantum leads the world in quantum computing. This technology is widely expected to solve valuable problems that are unsolvable using any known methods on classical supercomputers. https://www.ibm.com/quantum
About Next Realm AI
Next Realm AI is a New York based research lab and consulting firm focused on commercial development of next generation technologies such as artificial intelligence, data analytics, quantum computing, and cybersecurity. www.nextrealm.ai
Qiskit Labs, a division of Next Realm AI, is a quantum computing research community devoted to the development of commercial products geared around quantum computing, and Qiskit programming language.
Forward-Looking Statements
This document contains certain statements that may be deemed "forward-looking" statements. Forward looking statements are statements that are not historical facts and are generally, but not always, identified by the words "expects", "plans", "anticipates", "believes", "intends", "estimates", "projects", "potential" and similar expressions, or that events or conditions "will", "would", "may", "could" or "should" occur. Although the Company believes the expectations expressed in such forward-looking statements are based on reasonable assumptions, such statements are not guarantees of future performance and actual results may differ materially from those in forward looking statements. Forward looking statements are based on the beliefs, estimates and opinions of the Company's management on the date the statements are made. Except as required by law, the Company undertakes no obligation to update these forward-looking statements in the event that management's beliefs, estimates or opinions, or other factors, should change.
CONTACT:
Next Realm AI
Email