IBM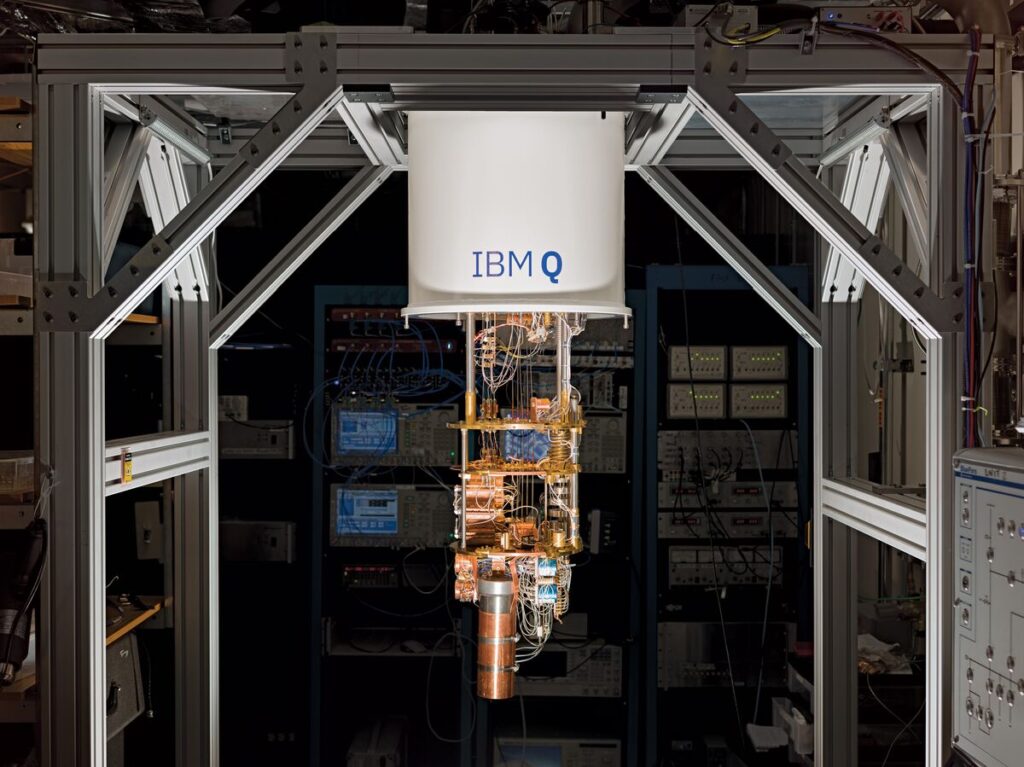 IBM Researchers Make Groundbreaking Progress in Quantum Computing Reliability
(NEW YORK)–In a significant breakthrough, IBM researchers have unveiled a method to address the unreliability challenges of quantum computers, paving the way for more dependable and useful computations.
Despite their current limitations in terms of size and reliability, quantum computers possess a unique ability to simultaneously explore numerous possibilities. This characteristic enables them to tackle complex computational problems, as showcased by IBM's latest development.
Dorit Aharonov, a respected computer science professor at the Hebrew University of Jerusalem, lauds IBM's groundbreaking achievement, stating, "What IBM showed here is really an amazingly important step in that direction of making progress towards serious quantum algorithmic design." IBM's method marks a significant milestone in the quest for advancing quantum computing capabilities.
Tom Bustamante, the Founder & CEO of Next Realm AI commented, "IBM's latest breakthrough in addressing quantum computer unreliability represents a major milestone in the field of quantum computing. By mitigating this challenge, IBM researchers have set the stage for more reliable and practical quantum algorithmic design. As the era of utility approaches, the impact of quantum computing is poised to reshape industries and pave the way for solving complex computational problems at an unprecedented scale."
While Google made headlines in 2019 by claiming to achieve "quantum supremacy" with a task outperforming classical computers, IBM's researchers have achieved a new and highly practical feat, albeit with a more modest label. Jay Gambetta, IBM Quantum's Vice President, describes this phase as the "era of utility," signifying a shift towards the practical application of quantum computing.
Reliability: A Game-Changing Aspect
The team of IBM scientists led by Dr. Jay Gambetta has documented their findings in a recent paper published in the esteemed journal Nature. The research outlines a groundbreaking method to manage the unreliability inherent in quantum computers, thereby generating consistent and reliable results. This development holds tremendous potential for unlocking the full capabilities of quantum computing and driving its integration into various domains.
As IBM spearheads advancements in quantum computing, the technology's potential for revolutionizing industries and solving complex problems becomes increasingly evident. The breakthrough achieved by IBM researchers brings us one step closer to harnessing the power of quantum algorithms effectively. The era of utility in quantum computing is dawning, and exciting possibilities lie ahead as researchers continue to push the boundaries of this transformative technology.
About IBM Quantum
IBM Quantum leads the world in quantum computing. This technology is widely expected to solve valuable problems that are unsolvable using any known methods on classical supercomputers. https://www.ibm.com/quantum
About Next Realm AI
Next Realm AI is a New York based research lab and consulting firm focused on commercial development of next generation technologies such as artificial intelligence, data analytics, quantum computing, and cybersecurity. www.nextrealm.ai
Qiskit Labs, a division of Next Realm AI, is a quantum computing research community devoted to the development of commercial products geared around quantum computing, and Qiskit programming language.
Forward-Looking Statements
This document contains certain statements that may be deemed "forward-looking" statements. Forward looking statements are statements that are not historical facts and are generally, but not always, identified by the words "expects", "plans", "anticipates", "believes", "intends", "estimates", "projects", "potential" and similar expressions, or that events or conditions "will", "would", "may", "could" or "should" occur. Although the Company believes the expectations expressed in such forward-looking statements are based on reasonable assumptions, such statements are not guarantees of future performance and actual results may differ materially from those in forward looking statements. Forward looking statements are based on the beliefs, estimates and opinions of the Company's management on the date the statements are made. Except as required by law, the Company undertakes no obligation to update these forward-looking statements in the event that management's beliefs, estimates or opinions, or other factors, should change.
CONTACT:
Next Realm AI
Contact Us