IBM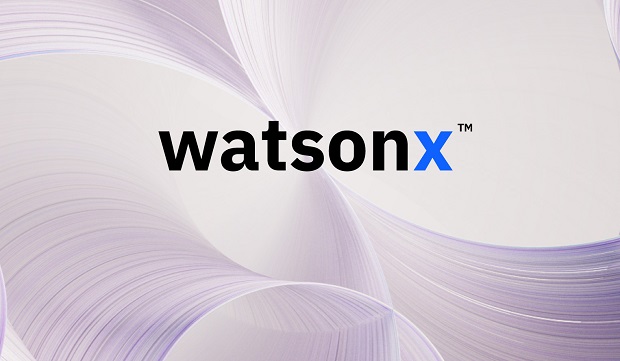 IBM Unveils their New AI and Data Platform Watsonx, Touting Enterprise Adoption
(NEW YORK)–IBM unveiled its new AI and data platform Watsonx, aiming to enable broader enterprise adoption of artificial intelligence.
The platform comprises three key products – Watsonx.ai for building AI models, Watsonx.data as a data store, and Watsonx.governance for responsible and transparent AI.
Watsonx allows clients to leverage pre-trained foundation models and customize them for business uses. Over 150 companies across industries have participated in beta testing, and early feedback is positive. Businesses are excited to tap into generative AI and machine learning capabilities using their own data, right within Watsonx.
Tom Bustamante, the Founder & CEO of Next Realm AI commented, "With its new Watsonx platform, IBM is poised to unleash the power of AI across enterprises, allowing businesses to tap into the vast potential of technologies like generative AI and data-driven insights. This marks an exciting step towards making robust, real-world AI applications accessible to organizations across industries."
Watsonx.ai currently provides access to natural language models from IBM and the open source community to build conversational AI applications. More proprietary IBM foundation models optimized for enterprise domains are expected later this year.
To support data-intensive AI workloads, IBM announced new GPU offerings on IBM Cloud. Later this year, it plans to offer high-performance, flexible, AI-optimized infrastructure for training and deploying foundation models.
Watsonx.data aims to help organizations access data across environments through a single access point. It also allows non-technical users to leverage enterprise data for AI through a self-service interface.
Later this year, Watsonx.data will use foundation models to enable conversational data discovery and visualization. Users can query data in plain language instead of writing code.
Over the next year, IBM plans significant releases focused on expanding enterprise use cases for foundation models beyond natural language. It aims to operationalize models with over 100 billion parameters for tailored business applications.
IBM states that its AI governance capabilities will help organizations implement responsible and compliant AI development workflows. With growing AI regulations, it encourages starting governance early when developing models.
As IBM brings its cloud, data and AI capabilities together into one platform, it eyes making enterprise AI more accessible. Watsonx aims to produce trustworthy and scalable AI that can adapt across industries and use cases. The potential is vast, and businesses are keen to tap into it.
About Next Realm AI
Next Realm AI is a New York based research lab and consulting firm focused on commercial development of next generation technologies such as artificial intelligence, data analytics, quantum computing, and cybersecurity. www.nextrealm.ai
Forward-Looking Statements
This document contains certain statements that may be deemed "forward-looking" statements. Forward looking statements are statements that are not historical facts and are generally, but not always, identified by the words "expects", "plans", "anticipates", "believes", "intends", "estimates", "projects", "potential" and similar expressions, or that events or conditions "will", "would", "may", "could" or "should" occur. Although the Company believes the expectations expressed in such forward-looking statements are based on reasonable assumptions, such statements are not guarantees of future performance and actual results may differ materially from those in forward looking statements. Forward looking statements are based on the beliefs, estimates and opinions of the Company's management on the date the statements are made. Except as required by law, the Company undertakes no obligation to update these forward-looking statements in the event that management's beliefs, estimates or opinions, or other factors, should change.
CONTACT:
Next Realm AI
Contact Us